Case Studies
1. Hydro Electricity Station Overhauls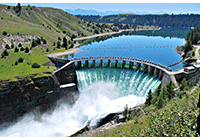 Stephenson Control Systems, in partnership with a well-known national energy supplier, have undertaken the complete electrical control system overhaul of several hydro-electric power stations. This included the electrical design and manufacture of a number of control panels for PLC process control and a range of Form 4 type 7 motor control centres.
2. Machinery Upgrade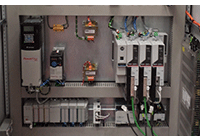 Tea bagging and boxing machinery upgrade. A major UK manufacturer of black tea bags required the electro mechanical overhaul of several tea bagging and boxing machines. These machines were mechanically sound but required a new automation system, due to the existing control system being obsolete.

Stephenson Control Systems designed, manufactured, installed and commissioned a new control system including 5 axis of high speed servo control with a fully integrated PLC system and user friendly man/machine interface.
3. Robot Palletisers and Pick and Place Machines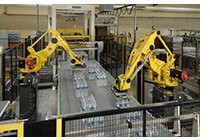 A large European based confectionery manufacturer required an electro mechanical control system upgrade for two palletising and pick and place robots. These machines were originally commissioned in the early 1990's.

Stephenson Control Systems completed a PUWER assessment, Safety Requirement Specification (SRS) and design documents were assembled prior to the complete electro-mechanical overhaul of the machines. This included a total of 15 servo axis.
4. HVAC Control Panels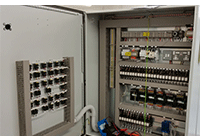 A recent development in London required various styles of control panels to facilitate the control of the HVAC system with car park, shopping, office and accommodation areas. Stephenson Control Systems were tasked with the design and manufacture of the Form 1 distributed I/O panels, Form 2 control panels and Form 4 type 7 motor control centres (MCC's), supplied complete with auto changeover facility, for the main incoming supply.
5. Sander Safety Upgrade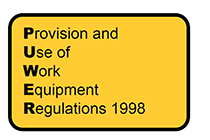 A larger manufacturer of furniture for the retail sector had a number of machines which, after PUWER assessment, were shown to not meet the requirements of current safety legislation. Stephenson Control Systems provided;

* PUWER assessments
* SRS documentation
* Safety System design incorporating programmable safety relays, verified with Sistema/Pascal software to the require performance level rating
* Control panel manufacture
* Supply and installation of safety fencing
* Complete installation and commissioning of a turn-key solution
* CE Marking
6. Milk Bottling Line Overhaul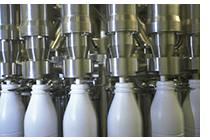 One of the largest milk bottling lines in Europe was recently fully refurbished, in part due to continuing problems with water and with foreign material ingress into local control product. Stephenson Control Systems' range of stainless steel isolators and local control stations with sloping tops and ingress protection to IP67 were specified and have successfully combatted any ingress problems to date.